Marble & Granite
Manufacturers, Suppliers & Exporters in Udaipur, Rajasthan, India
Welcome To

Gangadhara Exports
Gangadhara Exports is today one of the leading Granite, Indian Granite, Granite Slabs, Granite Tiles, Granite Plates, Marble, Slate, Quartzite manufacturer, exporter, supplier companies in India. No matter whether you are an architect, a contractor, an investor, or you run your own stone import company……you are at the right place and at the right time.The State-of-the-art-technology for Granite, Marble processing.
The range of our products with good quality and competitive price which have made us one of the fastest growing company in India & globally. Gangadhara Exports group has extensive global presence with its own quarries & mining land having more than 15 colours across the north Indian States.
---
Find Out More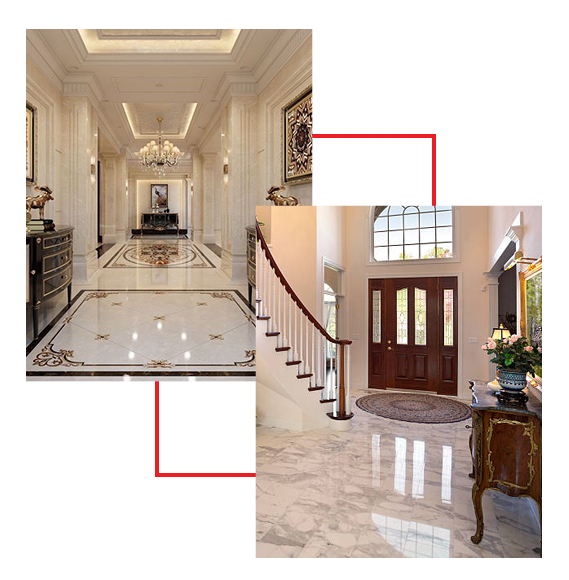 Our
Services
At Gangadhara Exports, our priority is longevity. Our services are geared towards helping our clients achieve long term value from their investment through quality materials and workmanship. Natural Stone Company supplies and installs stone, marble and mosaic. We also supply and are the distributors of marble.
Design and Installation
Free Inspection for quotation & dry lays
Deliver high quality finished products
Quality stones from all parts of the world
Wide range of marble, granite, slate & sandstone
Expertise craftsmen & artisans
Provide advise on problem solving & routine maintenance
Featured
Products
We take pride in offering a wide range of luxurious marble, exotic granite, and exquisite Sand
stone collections..
---
With the ultra-modern techniques, we manufacture and export our products worldwide.
Material
Manufacturing and production of high quality material
Delivery
Serving our clients with on-time delivery of the products
Relationship
Building a long term relationship with our valued clients
Happy Client's
---
I express my sincere thanks and gratitude to Gangadhara Exports for the support and effort it provided to my company throughout the period from 2004 until now. As it is a model of commitment and confidence that any company in this field must show. And special thanks to the owner of the company for the effort made to continue and maintain the level of distinguished service for its customers.
Harsh Kumar
Marble & Granite
Manufacturers, Suppliers & Exporters in Udaipur, Rajasthan, India
Welcome to Gangadhara Exports: Your Trusted Marble & Granite Manufacturer, Supplier, and Exporter in Udaipur, Rajasthan, India. At Gangadhara Exports, we are the epitome of excellence in the world of natural stone. Nestled in the picturesque city of Udaipur, Rajasthan, India, we are your go-to source for premium marble and granite products. With a rich legacy of craftsmanship and a commitment to quality, we have been at the forefront of this industry for years.
We take immense pride in introducing ourselves as a leading name in the realm of marble and granite. Our journey began with a simple yet profound vision: to provide the world with the unparalleled beauty and durability of natural stone. Over the years, we have not only achieved this vision but have also become synonymous with craftsmanship, reliability, and innovation.
Marble: Our marble collection is a testament to the elegance and timelessness that only natural stone can offer. With an extensive palette of colors, intricate patterns, and impeccable finishes, our marble is the perfect choice for flooring, countertops, wall cladding, and artistic installations. Whether you desire the classic allure of white marble or the bold charisma of colored variants, we have it all.
Granite: Renowned for its strength and resilience, our granite selection is the ideal choice for both interior and exterior applications. From luxurious kitchen countertops to awe-inspiring architectural facades, our granite range is designed to enhance any space with its enduring beauty.
Why Gangadhara Exports?
Unrivaled Quality: Our unwavering commitment to excellence is reflected in every slab of stone we offer. We meticulously source our natural stones from the most reputable quarries, ensuring the highest quality standards.
Masterful Craftsmanship: Our skilled artisans and craftsmen possess a deep-rooted passion for their work. Through precision cutting and impeccable polishing, they transform raw stone into works of art.
Tailored Solutions: We understand that every project is unique. That's why we offer personalized solutions, allowing you to customize your order to suit your specific requirements.
Global Reach: As exporters, we take pride in our ability to deliver our products to customers worldwide. Our comprehensive logistics solutions ensure a seamless experience for our international clients.
Competitive Pricing: We believe that exceptional quality should be accessible. Our pricing is competitive, ensuring that you get the best value for your investment.
Sustainability: We are deeply committed to responsible sourcing and eco-friendly practices. Our products are not only a testament to nature's beauty but also a symbol of our dedication to environmental preservation.